Bryndís Brynjarsdóttir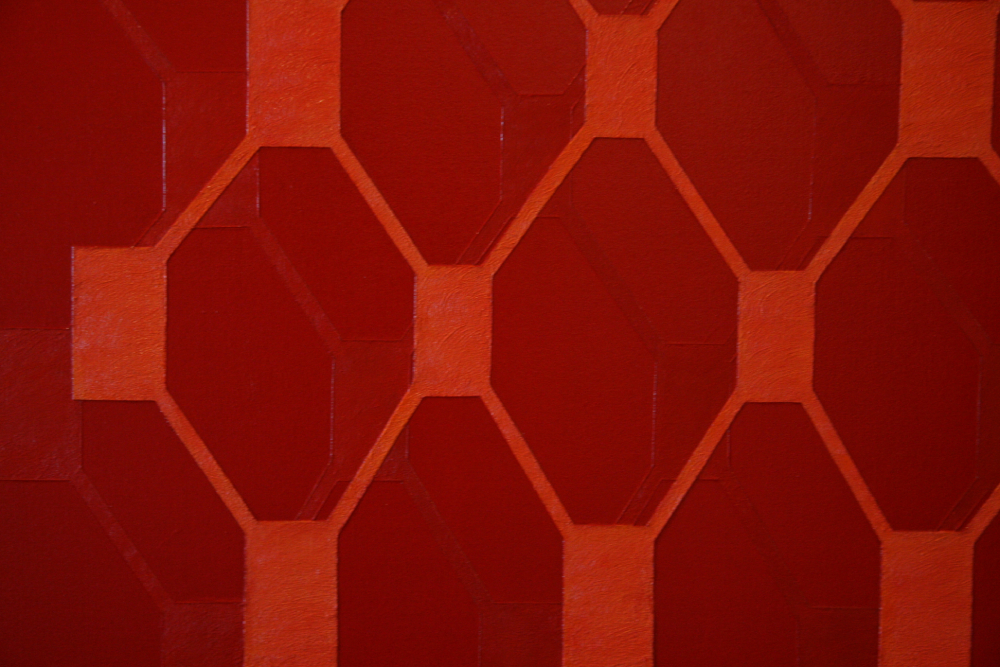 Bryndís Brynjarsdóttir is the artist in residence for the month of June.
Bryndís is from Dalvík, Iceland but has lived in Mosfellsbær for 22 years. She studied fine art in Akureyri Art School and The Icelandic College of Art and Craft where she graduated in 1999. From graduation she has participated in group exhibitions both in Iceland and abroad as well as multiple solo shows where she has exhibited oil paintings and sculptures from aluminium and glass. Bryndís's art has roots in abstract geometry and is influenced by architecture. The painted shapes are geometric, on the cusp of 2 and 3 dimensions. What has characterized her works is their large size.
For the past two years Bryndís has been formulating different types of work and methods and has been mostly using paper and acrylics. The prime shapes have folded towards more organic shapes that remind you of the deep sea. The artists characteristics are still clear as the interplay between colour and shapes has always been the mainstay of Bryndís's works. Today it is the flow and freedom that creates the work and most often she draws marks the surface directly with a pain so nothing will be changed. The results is a pattern of sorts and the impression of movement that is conjured is the exchange of colour and shapes on the surface.
The recidency in Akureyri is a welcomed point in the development process ahead and the stay is intended as preparation for a private exhibition in 2021. But in addition to visual arts, Bryndís also works as an elementary school teacher. She holds a teaching degree and an MA degree in cultural management from the University of Bifröst. Bryndís has worked diligently on cultural issues in Mosfellsbær, both as Vice Chairman and Chair of the Culture Committee in Mosfellsbær. Among projects she has worked on strategic management for the gallery in Mosfellsbær that has established itself as a cultural hub in the capital area
Work among other things to the design of the art gallery in Mosfellsbær (Listasalur Mosfellsbæjar), which has taken its place in the cultural life of the capital area.
Bryndís will display the products of her stay, works in progress and finished, in Deiglan this weekend, 27. – 28. June at 14 – 17. Everyone is warmly welcome to attend.