The Floating World – Solo exhibition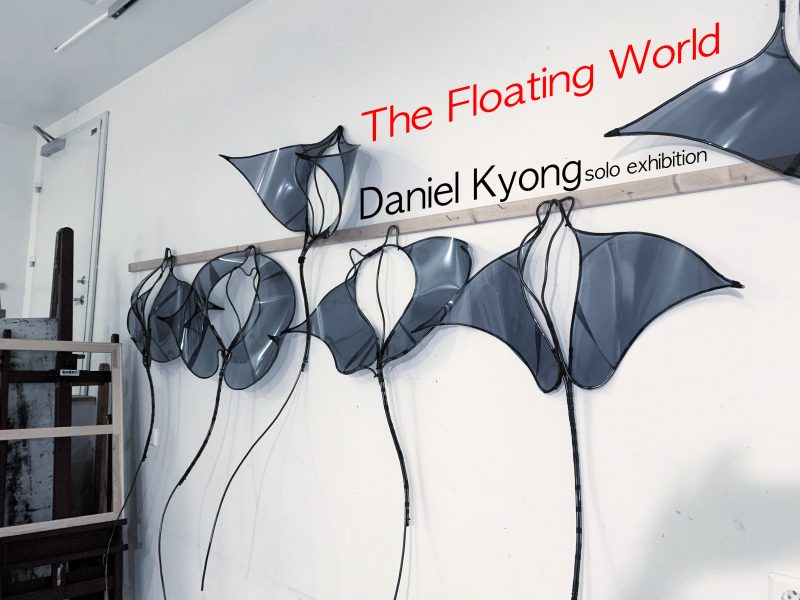 Please join us for the opening of The Floating World in Deiglan on Saturday, August 24th hr. 14 – 17. Light refreshments and the artist will be present. Artist in residence, Daniel Kyong will exhibit the products of her stay in Gil Artist Residency. The exhibition will also be open Sunday August 25th hr. 14 – 17.
My name is Daniel Kyong and I'm an installation and sculpture artist. I was born in Seoul, Korea. Since my first solo exhibition in 2006, I have been having solo exhibition every year. I have been selected and participated at numerous artist residencies around the world, such as Swiss, the US, Germany, Spain and China.
My works are initiated by my interest on the existences that do not exist. The existences which are believed not to exist but also could as well possibly exist. Working with whimsical and playful materials that kids play with, such as polymer clay, toys or balloons, I talk about stories that evolve around somewhat heavy subjects, such as life and death, pain and desire, meanings and values in fairytale like format.
In a world where people run forward to achieve what they desire, balloon stands as a metaphor for those precious values that one can grasp but eventually it loses all its air inside. Just as the Little Mermaid eventually turns into air bubbles and disappears, I strive to question and research what are the causes for so many precious values turning into mere air bubbles.
The fact that I choose to express the weight of these serious topics in such lightly manner is perhaps perceived to mirror the fact that the world is turning into an ever so superficial place but it actually is advocate the still remaining precious values to my audience. In a world where people seek for trendy and fashionable pleasure while breaking the moral rules without conscience, where  people seek the alternative solution in "The Floating World" instead of experiencing the real joy and happiness of togetherness and sharing, the art might have become the answer for this obscene reality.
The imaginary creatures in a space interweave into stories about my life and this creates a paralleled time and space that differs from this reality. In this created space, I reveal my life through as if I were telling a fairytale. The existence of my imaginary creatures not only reveals the truth about aspects of the reality but also it suggests a form of an ideal world at the same time.