SHELTER! / SKJÓL!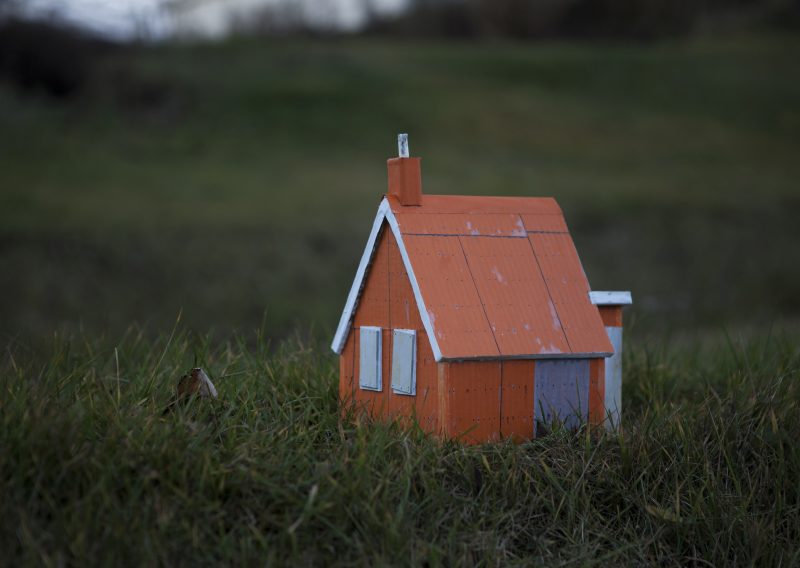 SHELTER!
Take shelter in Deiglan Gallery starting Friday 23 November at 20, as well as Saturday and Sunday from 14 to 17.
Shelters have a long history in Iceland, and continue to have a vital role today. Explore wilderness shelters through many 3d models of historical Icelandic shelters, an installation, video, and more. Build your own model shelter and take it home.
Nathalie Lavoie, visual artist in residence, and her collaborator, Steve Nicoll, explore philosophical themes in austere outdoor settings.
"Over our five journeys across Iceland since 2012, wilderness shelters featured on many of our hikes. The Icelandic tradition of establishing permanent shelters contrasts sharply with our own tradition of temporary shelters where we live in northern Canada. For us, the historic and contemporary Icelandic shelters we encountered were curiosities, then objects of affection, and, eventually, an obsession. To build a permanent shelter says a great deal about how a culture views its place in the landscape and its obligation to the future generations who inhabit it."
Nathalie Lavoie is a visual artist based in Fort Simpson, Northwest Territories, a remote community in Canada's subarctic. In the North, she developed a distinctive artistic style taking advantage of the long, spectacular winters. Her artistic practice stems from experiential engagement with places. The installations and performances persist as traces by means of photographs, videos, and writing. Much of her past work involved the use of water as a material in ephemeral installations in sub-zero environments.
Deiglan, Kaupvangsstræti 23 Akureyri.