Wioleta Kaminska
Artist in residence for the month of July 2022 .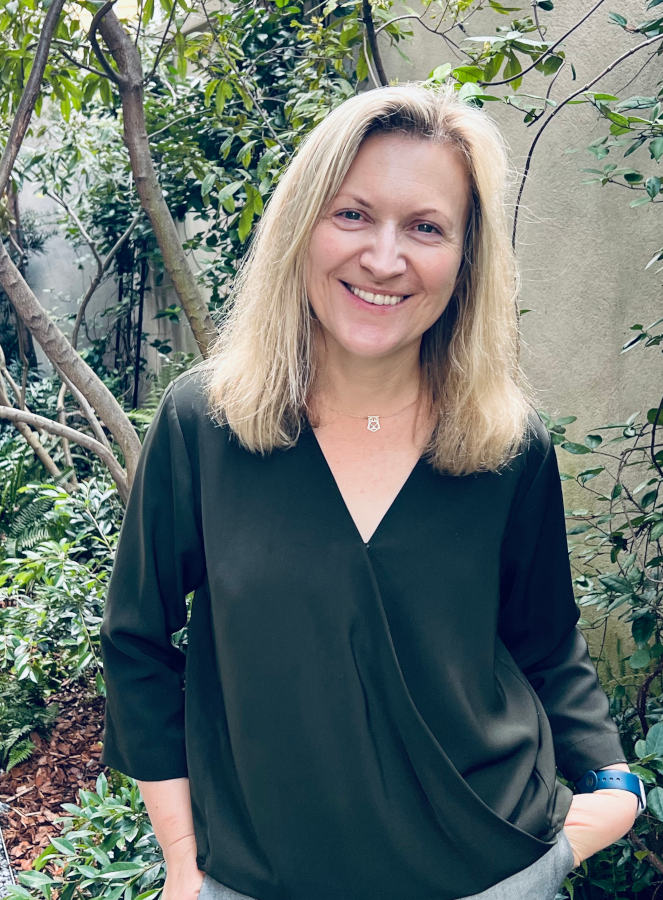 Wioleta Kaminska is an interdisciplinary artist interested in a visual and auditory exploration of seemingly mundane and uneventful environments. Places where time seems to be passing slowly and, yet, where steady and constant change takes place. Her goal is to invite the audience to slow down, reflect and experience a sense of wonder and renewed appreciation for Nature.
Wioleta's work has been exhibited in galleries and museums internationally, and consists of video, digital collages, paintings and drawings. Her meditative video landscapes are both a study in perception and stillness and visual reflection on the intersection between nature, technology, and culture.
Born and raised in Poland, Wioleta graduated from Warsaw University with an MA in Applied linguistics. For over 20 years she has lived in the US, primarily California, where she graduated from California College of the Arts in San Francisco with an MFA in Interdisciplinary Design.
During her artist residency at the Gil Society, Wioleta will explore local landscapes, as well as Icelandic literature and history. She will use them as a point of reference to recreate spaces, or rather capture those moments, that intrigue and encourage a viewer to find some time for contemplation and reflection. "A moment we all need to live a healthy and balanced life. An opportunity to slow down and reflect, so that we may witness the whole world stopping in front of our very own eyes."
website: https://www.wioletakaminska.com