Nomadic Stillness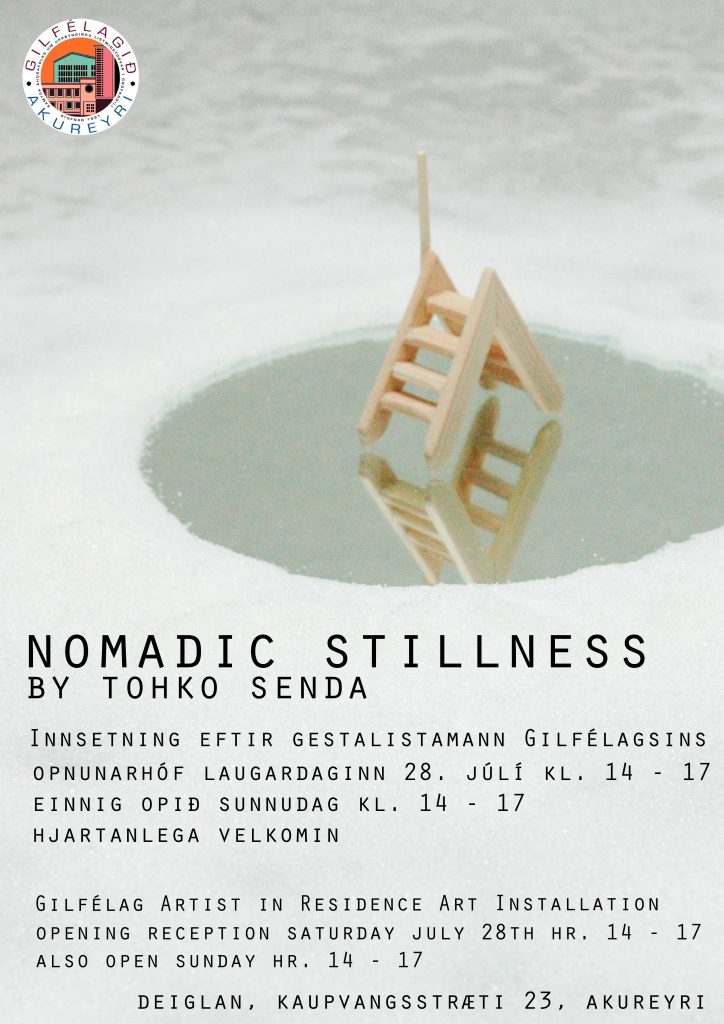 Please join us for the opening of artist in residence Tohko Senda exhibition 'Nomadic Stillness' on Saturday July 27th at 14 – 17 in Deiglan, Akureyri. Light refreshments and the artist will be present. Also open on Sunday, July 28th hr. 14 – 17
Tohko Senda is a visual artist, born in Toronto, Canada. Having lived between Canada, Japan, the United States, and currently in Italy, Senda's work reflect on themes as ephemerality, life cycle, migration, collective memory and coexistence. Her practice is a hybrid of various mediums and technique of her inherited and acquired backgrounds that have ranged from hand-made oil paint on canvas to sumi ink, silk, gesso, watercolor, paper, vegetation, wire and yuzen. Although primarily a painter, whether with sculpture, costume, painting or drawing, the works are often intended as installations in a state of 'nomadic stillness.'
"Nomadic Stillness is a place somewhere in between; it is a search for a moment of calm order that rests within continuous change and movement. Is there and is there a means to call upon a collective memory of a place of refuge and prospect?" ." Here at Gil Artist Residency, Tohko intends to explore this theme in the form of land/mindscape in a composition of visual and audio recordings and collection of traces and remnants of the natural and cultural environment. The work will imbue a nomadic quality –decomposable, dismountable, transportable to yet another situ—that like memory, may continuously evolve and embody yet other encountered elements, expanding while remaining ever familiar.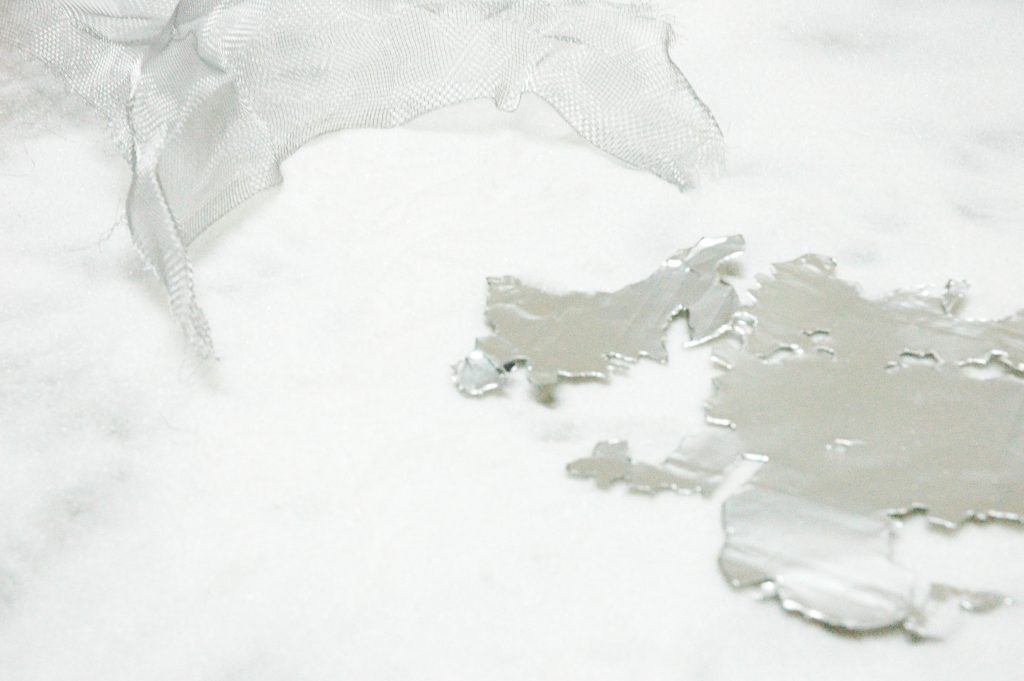 Verið velkomin á opnun "Nomadic Stillness" laugardaginn 27. júlí kl. 14 – 17 í Deiglunni, Akureyri. Gestalistamaður Gilfélagsins í júlí hún Tohko Senda sýnir afrakstur dvalar sinnar, innsetningu í vinnslu. Léttar veitingar og listamaðurinn verður á staðnum. Sýningin er einnig opin á sunnudag kl. 14 – 17, aðeins þessa einu helgi.
"Flakkandi kyrrð" er staður einhvers staðar á milli, leitin að stundarró sem hvílist milli stöðugra breytinga og hreyfingu. Er til og er hægt að komast að sameiginlegum stað, athvarfi og yfirsýn?" Í gestavinnustofu Gilfélagsins hyggst Tohko kanna þetta þema í formi landa/hugarkorts í samsetningu af mynd- og hljóðupptöku og safna leifum af náttúru og menningarumhverfi. Verkin munu fela í sér þetta flökkueinkenni, vera niðurbrjótanleg, samanbrjótanleg, færanleg til annars minnis, í stöðugri þróun og taka á sig ný form, stækka en missa ekki kjarnann.
Tohko Senda er myndlistarmaður, fædd í Toronto, Canada. Þar sem hún hefur búið í Kanada, Japan, Bandaríkjunum og nú á Ítalíu fjalla verk Tohko um augnablikið, líftímann, fólksflutninga, sameiginlegt minni og samlífi. Tohko nýtir sér ýmsa miðla og tækni allt frá handgerðri olíumálningu til sumi bleks, gesso, vatnsliti, papprí, gróður, vír og silkimálun. Hún vinnur mest með málverkið en hvort sem það er skúlptúr, búningar, málverk eða teikning þá eiga flest verkanna heima í innsetningu sem gæti kallast flakkandi kyrrð.