Ólík Rými / Different Spaces – Salman Ezzamoury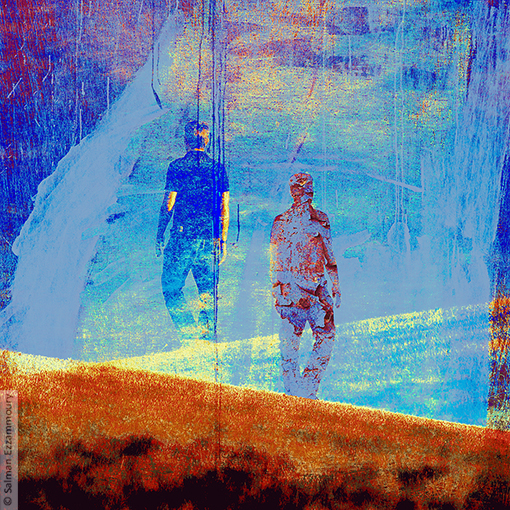 "Different Spaces"
Opening hours Saturday – Sunday 18. – 19. August  hr. 11 – 20 / Opening reception Sat hr. 14
Please join us for the opening of Different Spaces / Ólík Rými, an exhibition by Salman Ezzamoury in Deiglan on Saturday, August 18th hr. 14.
Salman
 Ezzammoury, born in Tetouan, North Morocco, 1959, moved to the Netherlands at a young age.
His studies of Photography at the College of Applied Photography in Apeldoorn and Graphic Techniques at Sivako in Utrecht provided a solid technical basis for his current work. He combines painting and photography.
Expressing his emotions is important to 
Salman
 Ezzammoury. Above all he wants to make clear his feelings of experiencing a moment, a situation or a place. That is why his photography have a poetic quality and as with poetry can never be completely grasped, but remains elusive, with a mystic quality.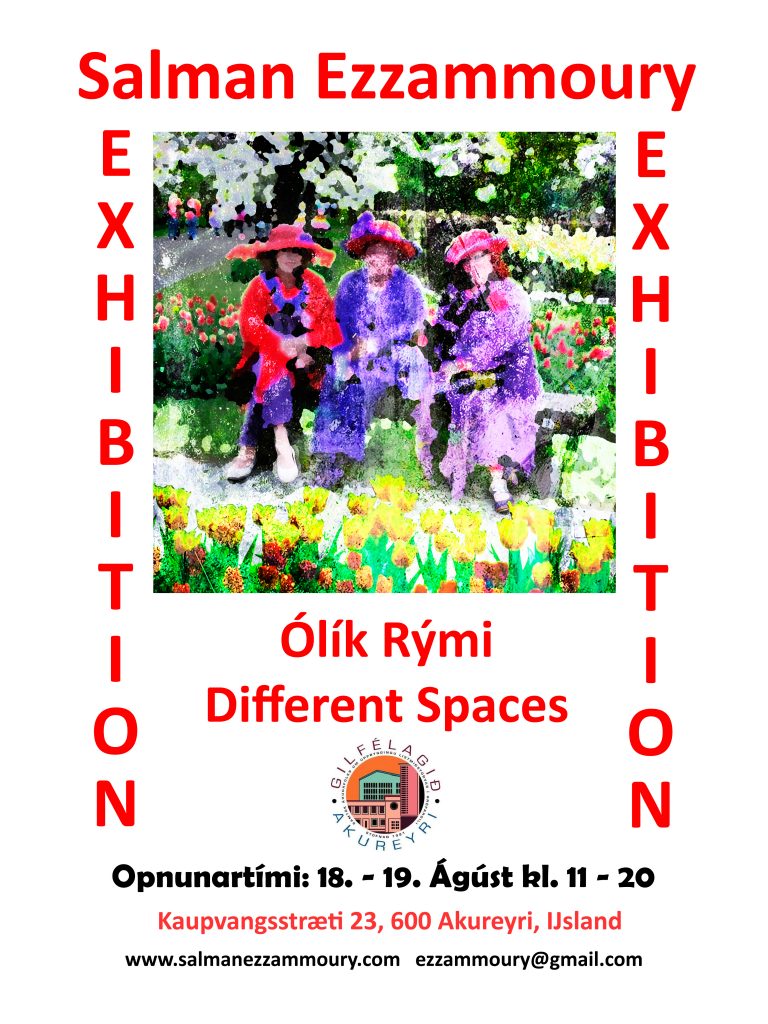 Ólík rými/Different Spaces – Salman Ezzamoury
Opnunartími: 18. – 19. Ágúst kl. 11 – 20 / Opnunarhóf kl. 14 á laugardag
Salman Ezzamoury er fæddur í Tetouan, Norður Marókkó 1959 en flutti ungur til Hollands. Nám hans í ljósmyndun við College of Applied Photography í Apeldoorn og grafískri tækni í Sivako í Utrecht gáfu honum góðan tæknilegan grunn fyrir verk hans nú til dags. Hann blandar saman málun og ljósmyndun.
Fyrir Salman er mikilvægt að tjá tilfinningar sínar, ofar öllu vill hann sýna upplifun sína á augnabliki, ástandi eða aðstæðum.
Ljósmyndir hans hafa ljóðræna eiginleika og eins og með ljóðið getur það aldrei verið fullkomlega skilið, heldur hefur óljósa, dulúðlega áru.
Allir eru hjartanlega velkomnir, listamaðurinn verður á staðnum og kaffi og kruðerí í boði.