Hafdís Helgadóttir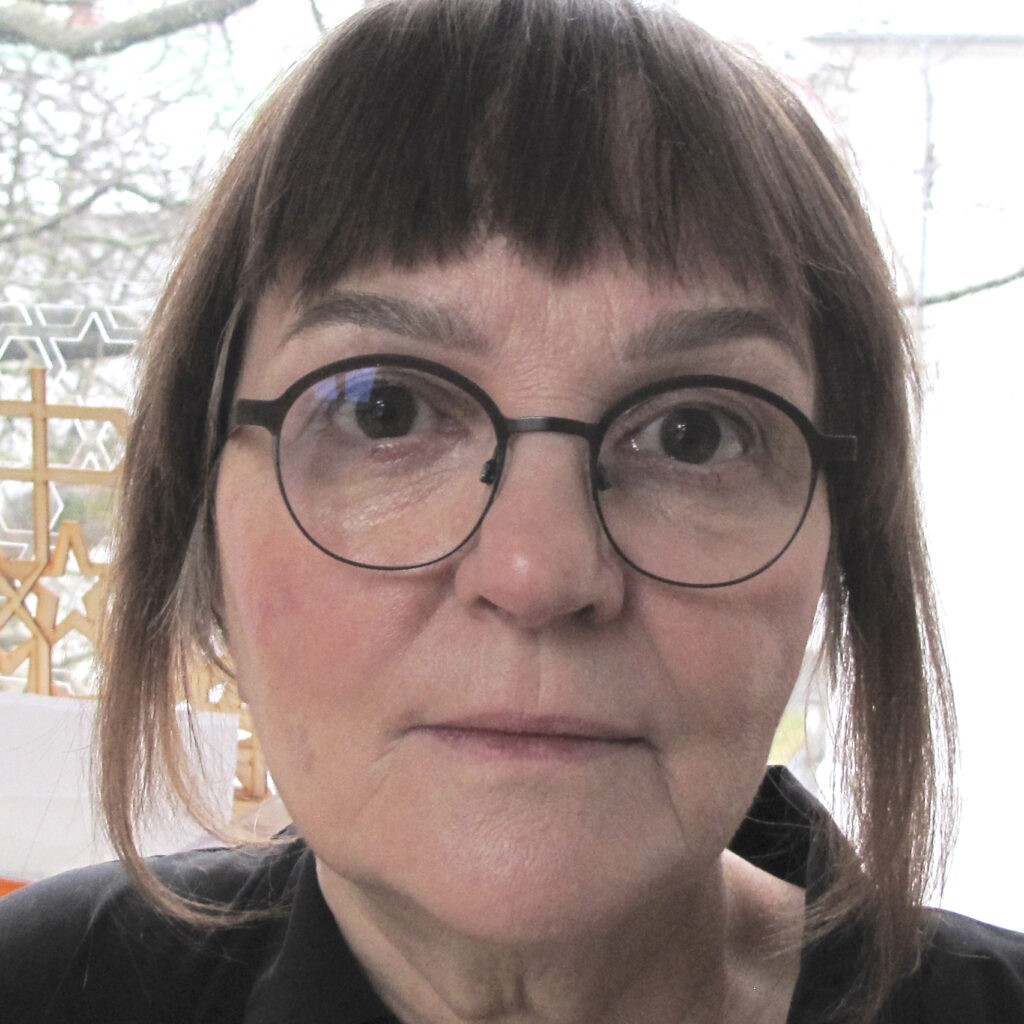 Hafdís Helgadóttir
Born in Patreksfjörður in Iceland, lives and works in Reykjavík. Graduated in painting from The Icelandic College of Art and Crafts. Acquired a Masters degree from the Department of Time and Space (Tila Aika) at The Academy of Fine Art / Kuvataideakatemia in Helsinki, Finland 1996. Has worked in different mediums, video, drawing, photography, installation and painting and has exhibited works in Iceland at The National Gallery of Iceland, Living Art Museum, Nordic house, Listasafn Árnesinga/art museum (Selfoss), National- and University Library a.o. and abroad in Finland, Faroe Islands, Greenland, Germany, Morocco. Has worked and stayed in art residencies in Morocco, the Aaland Islands, Gothenburg and Berlin.
The main focus in my work for some years now is colour. Gradually leading to painting, with on-site studies of colour harmony in natural surroundings in a landscape as it appears at a certain time in the day, in different seasons and weather. Studying geometric patterns in the Islamic tradition while staying in an art residency in Morocco some years ago, inspired me in several ways and led me to geometric compositions in my paintings as a basis for the main objective, colour relativity.
Studying the colours in sketches as they appear through their interaction and the given light and atmosphere each time, the colour palette is given for a composition. A photograph taken on the site provides a reference to the place and time.
In the process of working in the studio a development of other directly or indirectly related works started to be created resulting in "work series" each consisting of some or all of the following; a bookwork, multiple, photograph, sketch and painting. The series have elements for uncovering the art working process at least up to a point.
I expect to continue to apply this work method / process during my stay at the residency in Akureyri.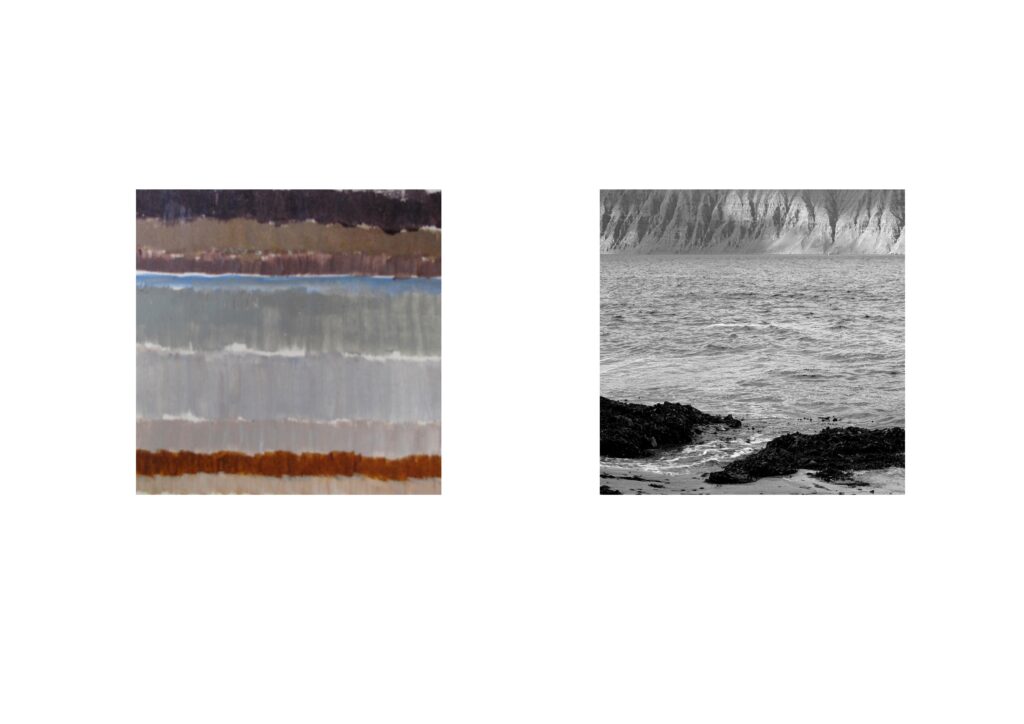 Hafdís Helgadóttir er gestalistamaður Gilfélagsins í febrúar 2021.
Hafdís er fædd á Patreksfirði en býr og starfar í Reykjavík. Hún útskrifaðist af málaradeild í Myndlista- og Handíðaskóla Íslands og er með meistaragráðu frá The Academy of Fine Art (dept. of Time and Space) í Helsinki frá 1996. Hún hefur unnið í ýmsa miðla, myndband, teikningu, ljósmyndun, innsetningar og málverk og hefur sýnt verk sín á Íslandi, þ.á.m. í Listasafni Íslands, Nýlistasafninu, Norræna Húsinu, Listasafni Árnesinga og Landsbókasafni Íslands og erlendis, í Finnlandi, Færeyjum, Grænlandi, Þýskalandi og Marókkó. Hún hefur unnið og davlið á gestavinnustofum í Marókkó, Álandseyjum, Gautaborg og Berlín.
Megináherslan í minni vinnu síðastliðin ár eru litir. Rannsóknir sem leiða smám saman að málverki, um samspil lita í náttúrunni eins og þeir birtast á ákveðnum tíma dags, í mismunandi árstíðum og veðri. Ég dvaldi í listabúsetu í Marokkó fyrir nokkrum árum og lærði þar um rúmfræðileg mynstur í íslamskri hefð sem veitti mér innblástur og leiddi til geometrískrar myndbyggingar í mínum málverkum, sem grunnur að megináherslunni, samspili lita.

Litapallettan er fundin í gegn um skissuvinnu, rannsókn á hvernig litirnir birtast og vinna saman auk birtu og andrúmslofts hverrar stunda. Ljósmynd er tekin á staðnum til viðmiðunar og vitnar í stað og tíma.

Á vinnustofunni þróast fleiri verk sem tengjast þessu ferli beint eða óbeint og úr verður "vinnusería" sem samanstendur af einhverjum eða öllum eftirfarandi þáttum: bókverk, margfeldi, ljósmynd, skissu og málverki. Þessar seríur eiga þátt í að afhjúpa listvinnsluferlið að minnsta kosti upp að vissu marki.

Ég geri ráð fyrir að halda áfram þessu ferli meðan ég dvel í Gestavinnustofu Gilfélagsins á Akureyri.
Hafdís Helgadóttir mun halda fyrirlestur á Listasafninu á Akureyri þriðjudaginn 16. Febrúar og mun sýna afrakstur dvalar sinnar í Deiglunni 26. – 27. Febrúar.