Ágústa Björnsdóttir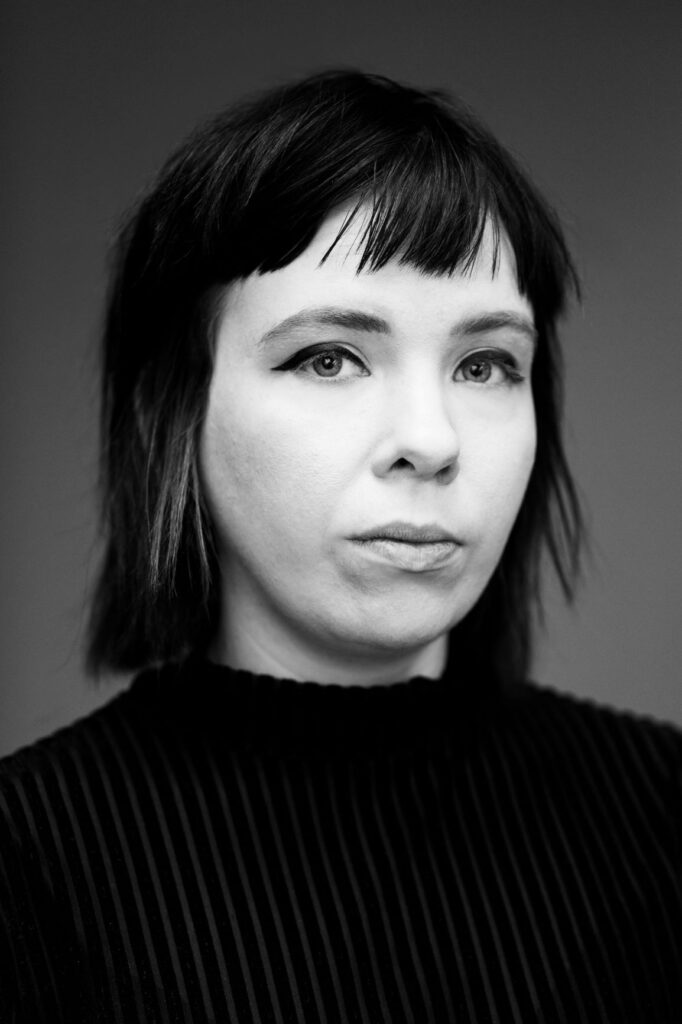 Ágústa Björnsdóttir is our artist in residence in January!
Ágústa Björnsdóttir is born and raised in Reykjavík, Iceland. She graduated from the foundation course in visual arts from The Reykjavík School of Visual Arts in 2015 and graduated from Iceland University of the Arts in 2018 with an exchange semester in Tallin, Estonia. After graduating she moved to Berlin to work on her art along with working for Verein Berliner Künstler Gallery. Today she lives and works in Reykjavík and has been a member of the art-collective Myrkraverk since the start of 2020.
Ágústa is fascinated with the unknown and uses it as a focus in her practise, where her art becomes mysterious or even ominous. Sincerity is however never far away in her artwork. She hopes that with her work the viewer can put the everyday aside and get lost in their own musings.
During her stay in Gil Artist Residency Ágústa will continue her work on an art book where she will bring mysterious beings to life with drawings, sculptures and poems. Her inspiration is sought from nature and fables from around the world. Ágústa will also use her time to research sounds that originate from occult stories both in the shape of dreams and supernatural experience of others and herself.
Ágústa will have an exhibition of her works in Deiglan during the weekend of January 30. – 31st 2021.
Ágústa Björnsdóttir er gestalistamaður Gilfélagsins í janúarmánuði.
Ágústa Björnsdóttir er fædd og uppalin í Reykjavík. Hún hóf myndlistarnám sitt í Myndlistarskóla Reykjavíkur árið 2014 þar sem hún lagði stund á sjónlist. Hún útskrifaðist þaðan með diplómagráðu árið 2015. Seinna sama ár tók myndlistardeild Listaháskóla Íslands við. Árið 2017 lagði hún leið sína til Tallinn þar sem hún sat eina önn í skúlptúr og innsetningardeild Listaháskólans í Eistlandi. Ágústa útskrifaðist úr LHÍ árið 2018. Eftir útskrift fluttist hún til Berlínar þar sem hún vann að myndlist sinni ásamt því að starfa hjá gallleríinu Verein Berliner Künstler. Í dag er hún búsett í Reykjavík og hefur verið meðlimur listahópsins Myrkraverk frá byrjun árs 2020.
Ágústa er hugfangin af hinu óþekkta og notar það óspart í myndlist sinni sem verður þar að leiðandi dularfull jafnvel drungaleg. Einlægnin er þó aldrei langt á undan. Hún vonast til að með verkum sínum geti áhorfandinn rétt svo stigið út úr hversdagsleikanum og gleymt sér örlítið í eigin vangaveltum.
Vinnustofudvölin er hugsuð sem áframhaldandi vinna að bókverki þar sem Ágústa reynir að vekja upp uppskáldaðar dulverur í formi teikninga, skúlptúra og ljóða. Hún sækir innblástur í náttúruna og þjóðsögur víðsvegar um heiminn. Einnig ætlar Ágústa að nýta sér dvölina í rannsóknir á hljóðum sem spretta upp frá dulrænum sögusögnum bæði í formi drauma og draugalegra upplifana hennar og annarra.
Ágústa mun sýna afrakstur dvalar sinnar í Deiglunni 30 – 31. Janúar 2021.