Caglar Tahiroglu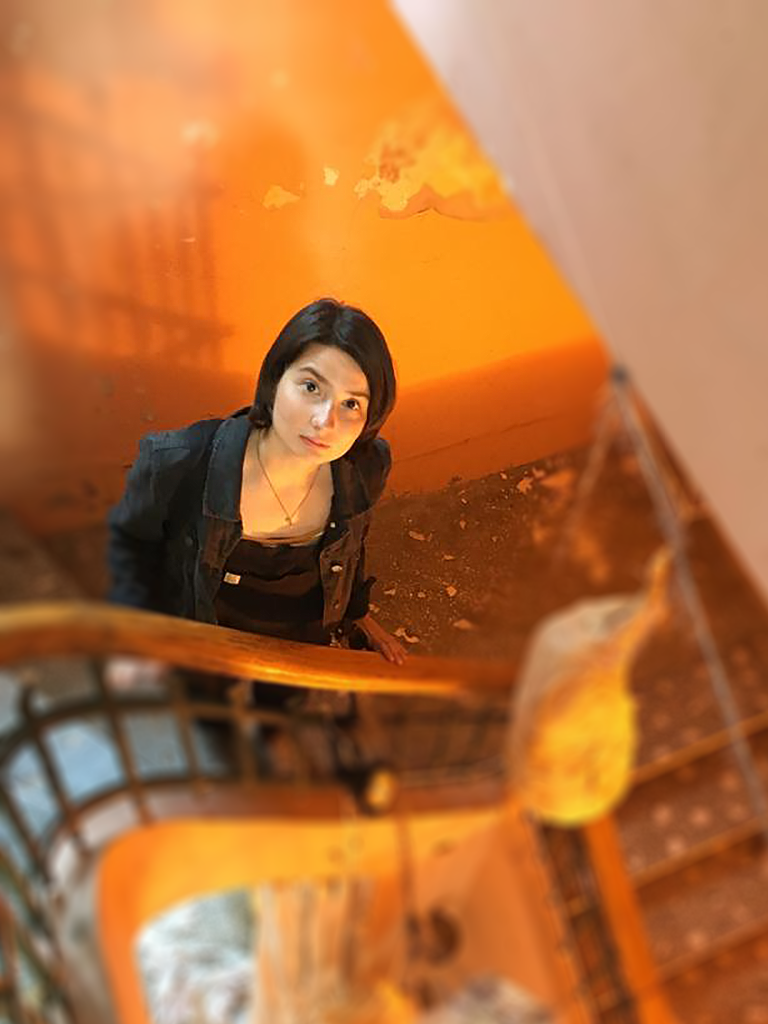 Caglar Tahiroglu(b. Istanbul, Turkish/French) is an interdisciplinary artist and manager of mental health activities in humanitarian organizations. Having completed an MSc in Clinical Psychology and Psychopathology at Lyon University in 2011, she brought this field of study to her art practice by gaining an MA in Art & Science, Department of Art from Central St. Martins in 2018. Since then, she shares her time between international assignments of Doctors Without Borders(MSF) and her art practice.
Her artistic work investigates topics ranging from psychological trauma to political and societal issues such as conflicts and forced displacement. She experiments with multimedia platforms such as photography, moving image, projection mapping, text, and installation.
Caglar was at South Kivu region of Democratic Republic of Congo with MSF between March-October 2019 to assist victims of violence and diseases. During her time, she documented country's untamed nature which presents humans a great deal of life/death challenges(diseases, transportation and safety problems … ) During Gil Residency, she will work on this photography, video and sound recordings which resonate with its social context.
Caglar Tahiroglu will exhibit the products of her stay in Deiglan on January 31st – February 1st and there will also be an artist talk during that time.
Caglar Tahiroglu (fædd í Istanbúl, hún er Tyrknesk/Frönsk) er myndlistarmaður sem vinnur þvert á miðla og stýrir verkefnum varðandi andlega heilsu hjá mannúðarsamtökum. Eftir að hafa klárað MSc í klínískri sálfræði og sálmeinafræði frá Háskólanum í Lyon árið 2011 tók hún viðfangsefnið með sér í myndlistina og hlaut MA í List & Vísindi (e. Art & Science) frá Central St. Martins í London árið 2018. Síðan þá hefur hún eytt tíma sínum jafnt á milli alþjóðlegra verkefna hjá Læknum án landamæra(MSF) og myndlistariðkun sinni.
Listaverk hennar rannsaka og fjalla um allt frá sálrænum áföllu til stjórmála- og samfélagslegra vandamála eins og átaka og nauðugar. Hún gerir tilraunir með margmiðlun, t.d. ljósmyndun, myndbandsverk, varpanir, texta og innsetningar.
Caglar var við Suður Kivu hérað í Lýðveldinu Kongó með MSF í mars til október 2019 til að aðstoða fórnarlömb ofbeldis og sjúklinga. Á þessum tíma skráði hún ótamda náttúru landsins sem er krefjandi mönnum og jafnvel lífshættuleg vegna sjúkdóma, samgönguvandamála og almennt öryggi. Á meðan Caglar dvelur í gestavinnustoCfu Gilfélagsins um hún vinna áfram með þær ljósmyndir, myndbönd og hljóð sem hún tók upp á þessum tíma.
Caglar Tahiroglu mun sýna afrakstur dvalar sinnar í Deiglunni 31. janúar – 1. febrúar og mun bjóða upp á listamannaspjall á þessum tíma.