Copenhagen Underground Film Festival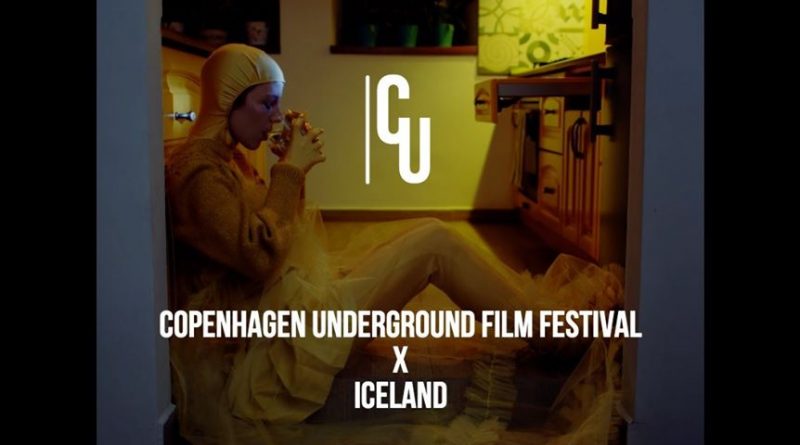 The 3rd Copenhagen Underground Film Festival will be venturing on a screening tour through Iceland featuring blocks from this year's festival which was composed of 30 films made with 1,000 euros or less from 27 different countries and every continent (except Antarctica)! Copenhagen Underground aims to cast a spotlight on the most innovative and the overall best of truly independent & DIY cinema across all genres of film while also supporting humanitarian initiatives as a completely non-profit collective. At this year's festival, Copenhagen Underground raised 20,230 DKK // 384,228 ISK for Rohingya refugees fleeing ethnic cleansing in Bangladesh via Doctors Without Borders. All events will be free (with donations to MSF welcomed) and everyone is invited to come get a glimpse at how the medium of filmmaking is changing around the world.
TOUR DATES:
30 JUNE – Hveragerdi, Backayard Village
2-3 JULY – Egilsstaðir, Tehusið
4 JULY – Akureyri, Deiglan
7 JULY – Ísafjörður, Gallerí Úthverfa
9-11 JULY – TBC, West Iceland
12 JULY – Reykjavik, Listastofan
Deiglan opens it's doors at 20:30 and program will start at 21:00.
//
Þriðja Copenhagen Underground Film Festival (Neðanjarðarkvikmyndahátíð Kaupmannahafnar) er á ferð um Ísland og mun sýna hluta af þeim myndum sem eru hluti af hátíðinni. Á hátíðinni voru 30 myndir sem voru framleiddar fyrir 1.000 evrur eða minna frá 27 mismunandi löndum og öllum heimsálfum (nema Suðurheimskauti)!
Copenhagen Underground vill draga fram í sviðsljósið það besta úr sjálfstæðri grasrótarkvikmyndagerð af öllum gerðum og jafnframt styðja mannúðarstarfsemi en hátíðin eru góðgerðarsamtök sem eru ekki rekin í hagnaðarskyni. Á þessu ári hefur Copenhagen Underground safnað 20.230 dönskum krónum (um 384.000 kr.) fyrir Rohingya flóttamenn í gegnum góðgerðarsamtökin Lækna án Landamæra sem eru að flýja þjóðernishreinsun í Bangladesh. Engin aðgangseyrir verður á viðburðina en tekið verður á móti frjálsum framlögum fyrir Rohingya flóttamanna. Verið öll velkomin á viðburði Copenhagen Underground og fáið innsýn í hvernig kvikmyndagerð er að breytast um alla Jörð.
Dagsetningar:
30. júní – Hveragerði, Backyard Village
2-3. júlí – Egilsstaðir, Tehúsið
4. júlí – Akureyri, Deiglan
7. júlí – Ísafjörður, Gallerí Úthverfa
9-11. júlí – Kynnt síðar, Vesturland
12. júlí – Reykjavik, Listastofan
Deiglan opnar kl. 20:30 og sýning hefst kl. 21:00.