Sarah Webber & Andrew Walsh
Sarah Webber & Andrew Walsh are our June Artists in Residency.
Sarah Webber is a multidisciplinary visual artist and art therapist based in Sydney, Australia. Sarah holds a Bachelor of Visual Arts (Object Art & Design) from the University of Sydney, a Master of Design (Environments) from the University of New South Wales and a Master of Art Therapy degree from Western Sydney University. Sarah is interested in the interrelationship between humans and art. Within her discipline Sarah often uses large-scale installations and lighting designs to create three-dimensional works exploring geometry, movement and space. Sarah has previously exhibited in Australia, Spain, Italy and Japan.
Andrew is a Sydney based architect and photographer with a Bachelor of Design (Architecture) from the University of Technology Sydney and a Master of Architecture from the University of Melbourne. Andrew continued his studies at the Technische Universität Berlin, whilst working with Lin Architects. During this time, he was part of a historical exhibition titled 'The Red Banana' in Chomutov, Czech Republic. Andrew's interests lie at the intersection between art and architecture and the impact these mediums can have on human experience. Andrew has exhibited in numerous group shows throughout Australia.
During their residency, Sarah and Andrew hope to explore the interplay between their disciplines and immerse themselves within the city of Akureyri. Using mixed media materials, Sarah and Andrew aim to create an exhibition inspired by Akureyri, which offers a unique experience for the viewer.
Sarah and Andrew will be exhibiting at Deiglan, Akureyri the weekend of 22nd – 23rd June 2019.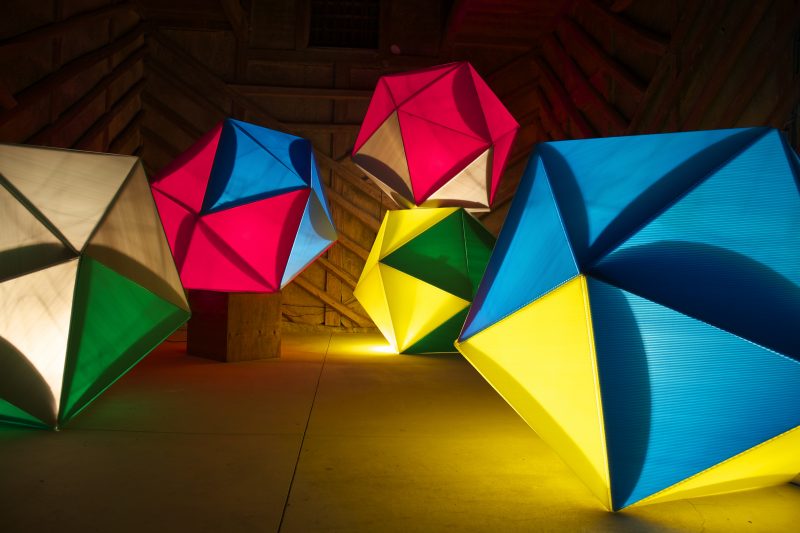 Sarah Webber og Andrew Walsh eru gestalistamenn Gilfélagsins í júní.
Sarah Webber er myndlistamaður sem vinnur þvert á miðla og listþerapisti sem býr í Sydney, Ástralíu. Sarah er með bakkalárgráðu í myndlist (Object Art & Design) frá Háskólanum í Sydney, meistaragráðu í umhverfishönnun frá Háskólanum í New South Wales og meistaragráðu í Listþerapíu frá Western Sydney Háskólanum. Sarah hefur áhuga á tengsl mannsins og listar. Hún vinnur oft með stórar innsetningar og ljósahönnun til að skapa þrívíð verk sem kanna rúmfræði, hreyfingu og rými. Sarah hefur sýnt í Ástralíu, Spáni, Ítalíu og Japan.
Andrew er búsettur í Sydney og starfar sem arkitekt og ljósmyndari. Hann er með bakkalárgráðu í Arkitektúr frá Tækniháskólanum í Sydney og meistaragráðu í arkitektúr frá Háskólanum í Melbourne. Andrew fór í framhaldsnám við Tækniháskólann í Berlín meðframt því að vinna fyrir Lin Architects. Á þessum tíma tók hann einnig þátt í sögulegri sýningu, 'The Red Banana' í Chomutov í Tékklandi. Áhugi Andrews liggur í mótum listar og arkitektúrs og áhrifum þessara tveggja miðla á upplifun mannisns. Andrew hefur tekið þátt í fjölda sýninga í Ástralíu.
Á meðan dvöl þeirra stendur ætla Sarah og Andrew að reyna að samrýma efnistök og sína miðla og kynnast Akureyri. Þau munu vinna í blandaða miðla og útbúa sýningu innblásna af Akureyri sem gefur gestum einstaka upplifun.
Sarah og Andrew munu sýna afrakstur dvalar sinnar í Deiglunni helgina 22. – 23. júní 2019.