Kenny Nguyen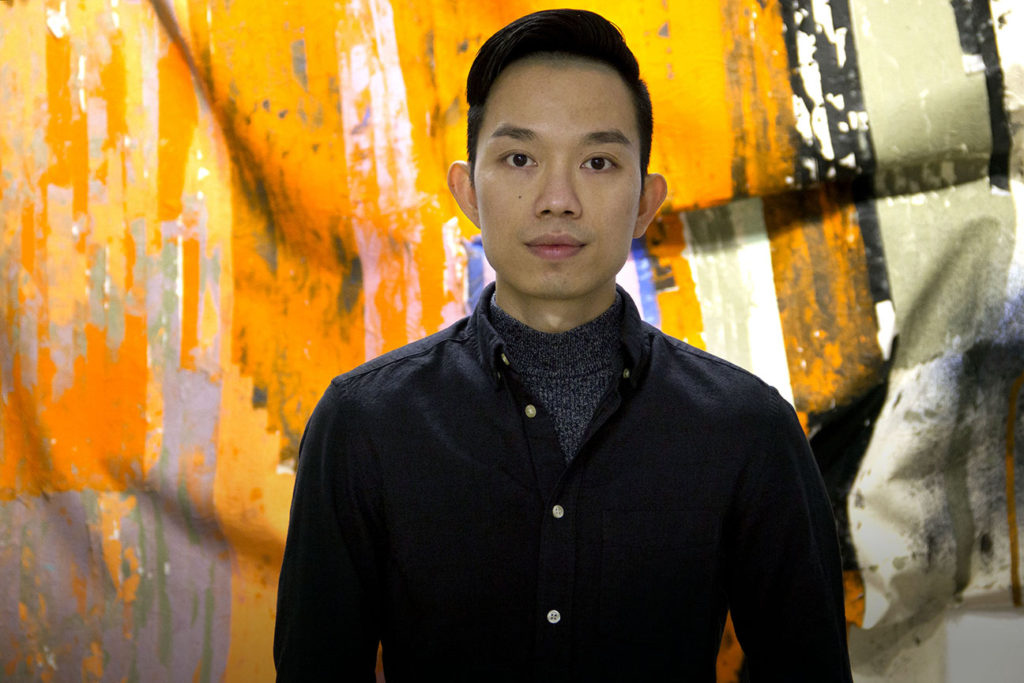 Kenny Nguyen is a mixed media artist whose work focuses on using cultural-rich materials, as a means to explore personal identity, integration, and cultural displacement. He is the Gil artist in residence for the month of March.
Nguyen was born and raised in South Vietnam. He graduated from a Fashion Design program at the Ho Chi Minh City University of Architecture and Fine Art in Painting at University of North Carolina in Charlotte. His works have exhibited nationally and internationally including France, Japan, South Korea, Vietnam, and the U.S. Nguyen use his artwork to convey identity by pushing the limitation of materials and reconstructing them into a new dimension. His studies in fashion design and traditional textile making not only provide him a deeper understanding of this field but also questioning how he can transform it into contemporary art practice. He will use his time at The Gil Society to create a new series of fabric painting/sculpture, which will include free-standing pieces a well as wearable and performative pieces.
Nguyen will give a lecture at Akureyri Art Museum on March 10th. His solo exhibition at Deiglan gallery will be opened on March 28th.
www.kennynguyen.org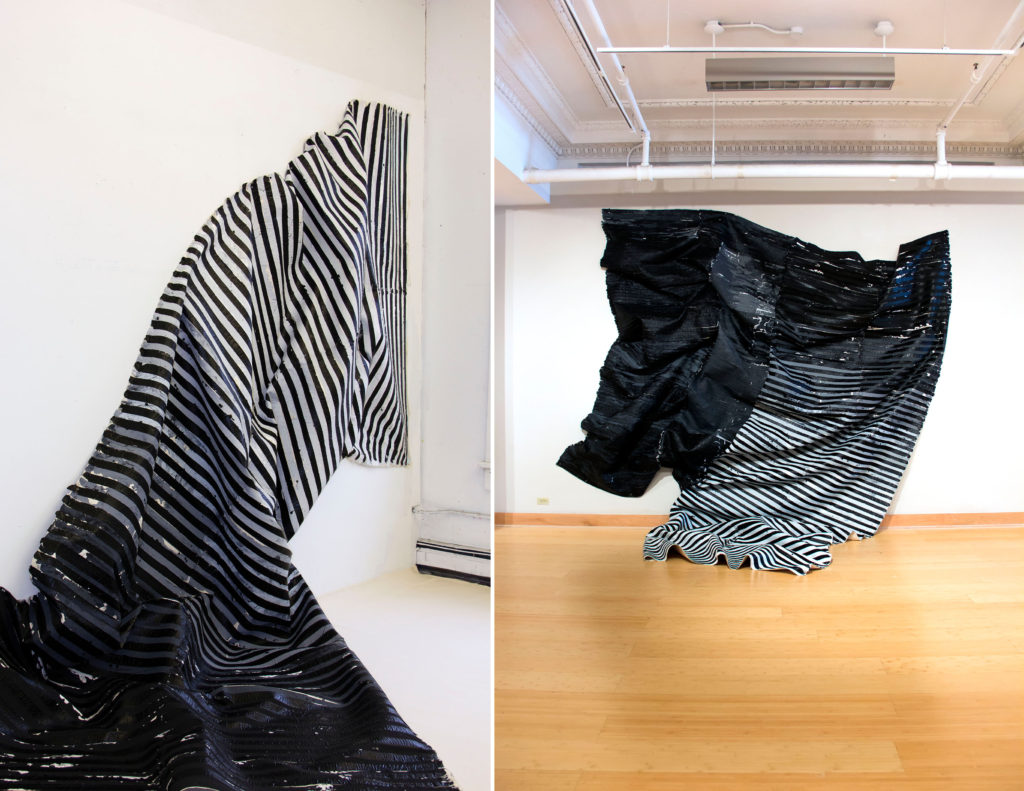 Kenny Nguyen er gestalistamaður Gilfélagsins í mars. Hann er myndlistamaður sem vinnur þvert á miðla, hann notar söguhlaðinn efnivið sem leið til að kanna sjálfsmynd, samþættingu og menningarlega tilfærslu.
Kenny Nguyen er fæddur og uppalinn í Suður-Víetnam. Hann útskrifaðist úr fatahönnun hjá Arkitektúrháskólanum í Ho Chi Minh og listmálun í Háskólanum í Norður-Karólínu. Verk hans hafa verið sýnd um allan heim, þar á meðal í Frakklandi, Japan, Suður-Kóreu, Víetnam og Bandaríkjunum. Kenny notar verk sín til að túlka sjálfsmynd með því að þenja út mörk efniviðarins og sýna í nýju ljósi. Nám hans í fatahönnun og hefðbundinni textílgerð gefa honum dýpri skilning á efniviðnum, sem hann nýtir sér til að umbreyta í nútímamyndlist.
Í gestavinnustofu Gilfélagsins mun hann búa til nýja seríu af textílmálverkum/skúlptúr sem munu vera frístandandi og einnig klæðanleg verk sem má nýta í gjörning.
Kenny Nguyen verður með þriðjudagsfyrirlestur í Listasafninu á Akureyri þann 10. Mars kl. 17. Sýning á verkum hans mun opna í Deiglunni 28. Mars 2020.
www.kennynguyen.org