Rebellion of Carlota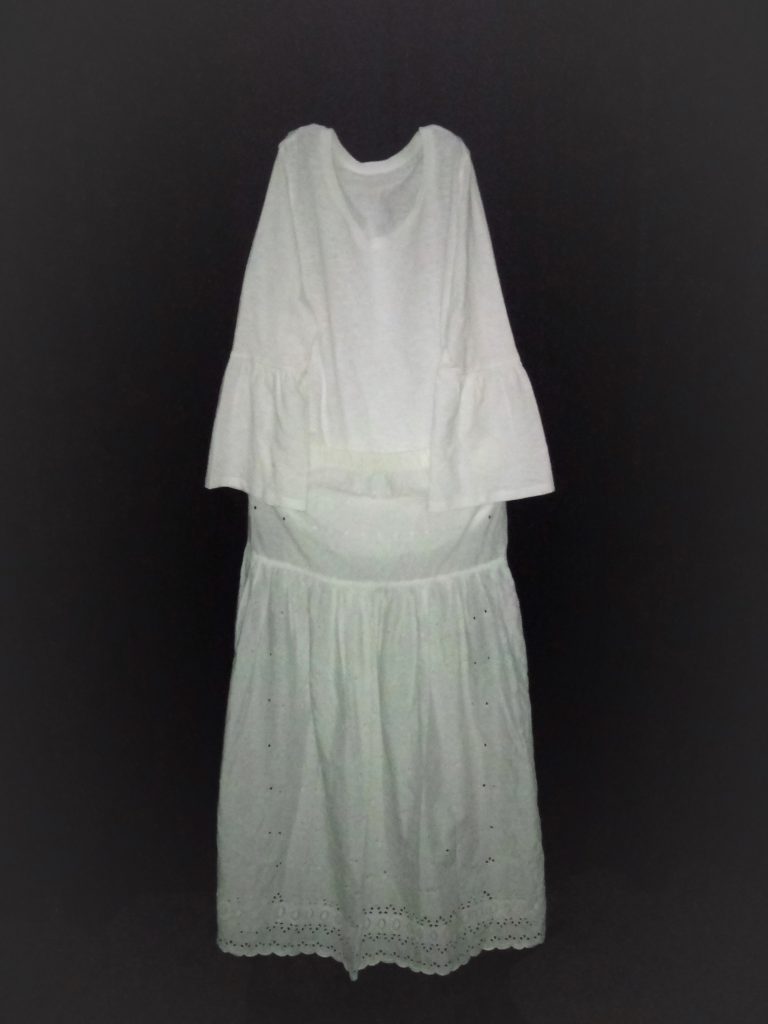 Performance in Deiglan on Tuesday, June 26th, hr. 20:00. Free entry.
Generally, Cuban history is composed by the history of black slaves who arrived to Cuba from Africa at the beginning of the sixteenth century. 
Specially Cuban women have played an important role in the construction of society since the beginning of European Colonialism in 1492. An example of that is the history of the slave Carlota, also called "La Negra Carlota"(The Black Carlota). She was a slaveborn  African-Cuban woman of Yoruba origin.  Carlota led the slave uprising in the sugar mill "Triunvirato" in Matanzas province, Cuba on November 5, 1843.  She is considered significant by scholars due to her role as a woman in an otherwise male-dominated sphere of slave revolt
She died fighting in March 1844 at the San Rafael mill. Her death opened the way to a new beginning in the struggle for the freedom of slaves. 
My performance is a tribute to the slave Carlota. She revives through this performance and shows us what happened that day of the rebellion. She tells her story through poems by Nicolás Guillén(National Poet of Cuba) , singing and dancing in honor of Ogun (god of war in the Yoruba religion).
Adriana Delahante Matienzo is an actress from Cuba. Graduated in 2012 from Higher Educational Drama School "Melissa Art School" by Elda Panopoulou. Athens. Greece. Lived in Iceland since 2013. She has participated in different theatrical projects in Greece, Cuba, Germany and also in Iceland.
She will be performing for the second time her solo performance "Rebellion de Carlota", after having been represented in Aachen, Germany, last January.
Uppreisn Carlotu / Rebellion of Carlota
Leikþáttur í Deiglunni þriðjudaginn 26. júní kl. 20
Heilt yfir samanstendur saga Kúbu af sögu svartra þræla sem komu til Kúbu frá Afríku í byrjun 17. aldar. 
Kúbanskar konur hafa spilað sérstaklega stórt hlutverk í uppbyggingu samfélagsins á Kúbu frá því að nýlendustefna Evrópubúa hófst árið 1492. Gott dæmi um þetta er saga þrælsins Carlotu, en hún var einnig kölluð "La Negra Carlota" (Carlota hin Svarta). Hún fæddist afrísk-kúbanskri þrælakonu, en sú var af Yoruba ættbálknum í Afríku. Carlota leiddi uppreisn þræla í sykurverksmiðjunni "Triunvirato" í Matanzas héraði á Kúbu þann 5. Nóvemeber 1843. Mikilvægi hennar er talið töluvert í sögulegu tilliti af fræðimönnum vegna hlutverks hennar sem konu í annars karllægu samfélagi þræla og uppreisna í þeirra röðum.
Hún lést í bardaga í mars 1844 við San Rafael verksmiðjuna. Dauði hennar markaði tímamót og ruddi brautina í baráttu þræla fyrir frelsi sínu.
Sýningin mín er til heiðurs þrælnum Carlotu. Hún lifnar við á nýjan leik í þessari sýningu og sýnir okkur hvað átti sér stað á degi uppreisnarinnar. Hún segir sögu sína gegnum ljóð eftir Nicolás Guillén (þjóðarskáld Kúverja) og syngur og dansar til heiðurs Ogun (stríðsguð í trú Yoruba ættbálksins).